DESCRIPTION
PAINT BY NUMBERS
CREATE AN OIL PAINTING MASTERPIECE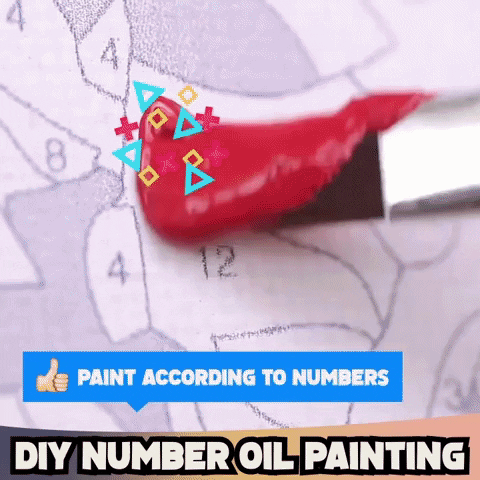 PRODUCT FEATURES:
EASY TO FOLLOW: No blending of the paint and any prior drawing skills needed, very easy to follow the instruction.
ASSISTING TOOLS – With nylon brushes in 3 different sizes and a great variety of paint colors, you will be able to fill different colors and areas easily. 
FOR ALL AGES: Experience a sense of achievement, to reduce stress, carry out emotional adjustment, enhance self-confidence and to cultivate patience. It is also an excellent activity with your parents, kids, friends, lover. Chance to bond and spend time with them. 
DIY HOME DECORATION – Paint your own wall art, an excellent decoration. Even if you have no prior oil painting experiences. With a canvas frame, no-track screws and hooks, you are able to hang it up easily in your house. 
TIPS
Start from the top to avoid smudges from your hand or arm. 
Use just the right amount of paint on your brush. 
Close unused paint pots so they don't dry out.
Always wash and dry the brushes between colors.
Sometimes a toothpick instead of a brush works in tight spots.
If the canvas is creased, lay it on a flat surface overnight. 
Relax and don't rush, be sure to take your time. 
 SPECIFICATIONS:

40×50 /cm Canvas /unframed
PACKAGE INCLUDES:
1x numbered acrylic-based paint set  
1x pre-printed numbered high-quality canvas  
1x set of 3x paint brushes (varying bristles – 1x small, 1x medium, 1x large) 
1x set of easy-to-follow instructions for use